Teknologi
Microsoft's fix now extends to Xbox controllers
The Xbox team has first-party repair kits, instructions, and videos to fix standard and Elite Series 2 Xbox gamepads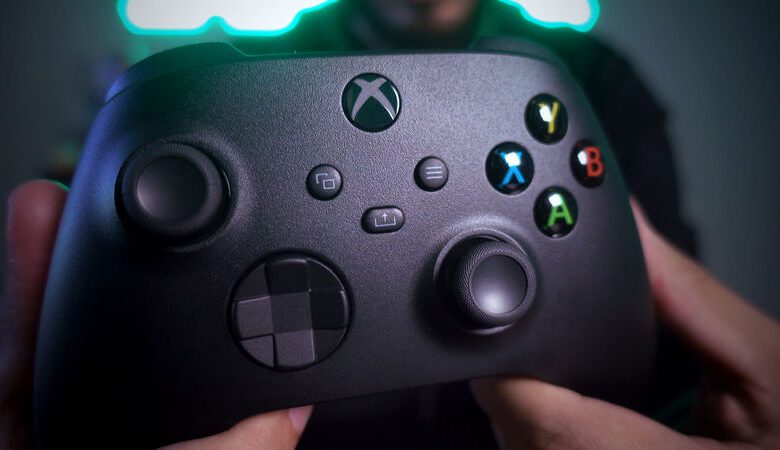 Kabari99-Right now Microsoft has started selling controller parts on its online store. Owners of both the Xbox Elite Series 2 Wireless Controller and the standard Xbox Wireless Controller can head to the Microsoft store right now to buy replacement boards, sticks, buttons, covers, and more.
Now, if shoulder buttons are broken or your sticks are drifting,
Also read on:Meta's AI 'personas' might launch next month
it means you don't have to rely on third-party sources for parts and directions to attempt a repair that could be much cheaper than replacing controllers that can cost $59.99 or $179.99 brand-new.
The Elite series 2 controller repair kits range in price from $23.99 for button sets to $59.99 for a replacement PCBA and motor assembly.
Also read on:Meta Releases Latest AI Generator, Able to Make Music from Text
As you'd expect, prices are lower for the standard controller, starting at $19.99 for just the controller's top case and going up to $34.99 for the PCBA and vibration motor.
Replacement top cases are available in black and white variants, as are the buttons sorry, fluorescent color fans.
Also read on:What subjects at university yield the best jobs?
iFixit also lists parts for the controllers,
and it's worth noting those come with a "lifetime" guarantee, while Microsoft says its parts have a warranty period of one year.
Brad Rossetti, Xbox insider program lead for Microsoft, tweeted about the new program this afternoon,
which appears to have been live for about a week. Along with downloadable instructions,
Also read on:Sweden Takes Safeguards, protests in The country
an official instructional video on YouTube can show gamers how to repair their controllers.
This helps the controllers in comparison to Sony's recently introduced DualSense Edge.
The $200 gamepad competes with the Elite series based on "pro" gamer features and also came out of the box with stick modules that can be easily replaced by removing a cover and lifting a latch.
Also read on:Special moments of Taylor Swift with Bianka Bryant
However,
Sony doesn't sell replacements for the other parts Microsoft's store is now listing.
It also follows Microsoft's agreement with shareholder advocacy group As You Sow nearly two years ago to look into enabling customers' right to repair their equipment. In June,
the company also began selling replacement parts for Microsoft Surface devices. The move is similar to Apple's decision to start selling repair kits last year
At $35, the drift-fixing "Replacement PCBA and Motor Assembly" (i.e., controller sub-board, or "daughterboard")
Also read on:Kylian Mbappe not interested in Al-Hilal move
for the standard Wireless Controller is certainly cheaper than buying a whole new controller,
but it's also a job requiring some wire-running patience. Repair store iFixit sells most of the same parts, including some individual components,
like joystick modules, for those with a solder iron and the will to use it. iFixit's stock is less certain
Also read on:Find the safe behind the wardrobe Rp. 850,0000 million
(they're currently out of controller sub-boards), but they offer a lifetime guarantee on many parts.
Microsoft's offering of official parts follows its agreement to expand parts and repair options after a 2021 agreement with activist shareholders.
Since then, the company has posted its own teardown and repair videos for Surface Laptops and started selling parts for Surface devices.
The company's pivot to offer more at-home service options also comes a few years after it closed its retail stores.
Kabari99-Diwani-Dubai