Internasional news
Find the safe behind the wardrobe Rp. 850,0000 million
The story of a female tenant of the house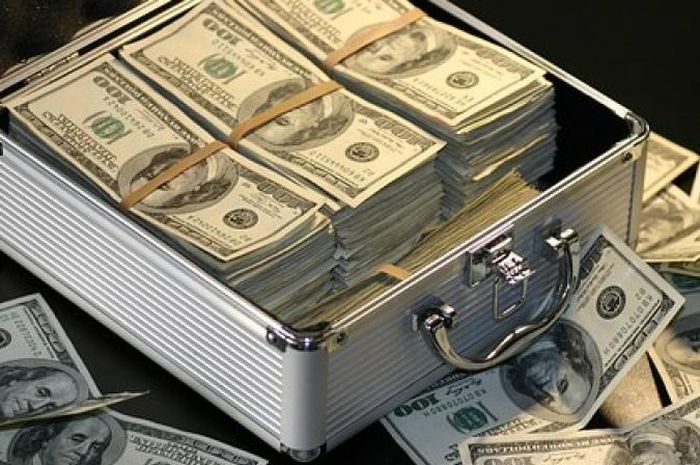 Kabari99-A female tenant of the house found a safe filled with deposits and gold jewelry worth around IDR 850 million. The safe is hidden behind a cupboard.
Reported by detikProperti, quoted from the South China Morning Post, Thursday (3/8/2023),
Also read on:Good business for Thai and Indonesian Cosmetic Industry
the woman's name is Jiang Jingping, who is 50 years old. she works daily as a social worker at Kangxin Work Therapy Station Ningbo, Zhejian, southern China.
Jian is abysmal when she finds a 'treasure' in the house she's rents.
she found in the house which is a flat, treasure in a safe worth 400 thousand yuan or around Rp. 850 million.
The beginning of the story, on July 20, not long after she moved to his new flat, Jiang decided to clean the flat.
Also read on:Sweden Takes Safeguards, protests in The country
But what a surprise she found a safe in the back of the cupboard.
"When I moved the cupboard and removed the wallpaper,
I found a small box between the corner of the wall. I was confused," said Jiang. This story then went viral.
Also read on:Reportedly Withdraw from Merdeka Cup 2023, why?
The viral video shows a green safe stuck into the wall, close to the floor.
Upon opening the safe, she was surprised to find valuable documents such as certificates of deposit and
some jewelery including gold rings and necklaces. The total is estimated to be equivalent to 400 thousand yuan.
"At first I was confused because I had never seen so many valuable items before," Jiang said.
Also read on:Mobilitas Paspor yang Sangat Pakistan Terbatas
She immediately contacted staff from the Houdajie community, where the flat was located, to find out who owned it.
Jaing says, she can't keep anything that doesn't belong to him.
The community soon learned that the previous owner of the flat,
Also read on:Pajak baru negara bagian India
an elderly couple, had died and their children had sold the property unaware of the treasure.
Party committee secretary in Houdajie community Zhang Jingbo said:
"We are honored to have a neighbor like Jiang, and we commend his actions!"
Also read on:What subjects at university yield the best jobs?
"Even though she needs to rent a house,
she still refuses to pocket any valuables. Surely this woman and her family will be blessed," said one netizen.
Others expressed surprise regarding the safe the owner had placed in a hidden place.
Also read on:Presiden Tunisia memecat Perdana Menteri Najla Bouden
"Keeping a safe in the back of a cupboard is totally unexpected."
There are also those who wonder why the elderly couple did not reveal the treasure to their children.
"I want to know what this elderly couple is going through and why they never disclose the whereabouts of these savings to their children."
Kabari99-Diwani-Dubai