Hiburan
Actors who have been missing so far in 2023
Who are those who have disappeared?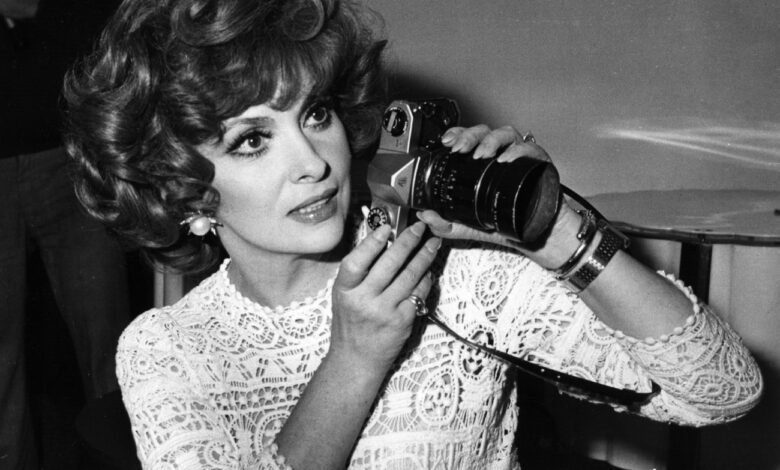 Kabari99-Because they're in the business of making entertaining and emotionally resonant films and television shows,
the actors seem immortal. Their art lives forever, after all we can revisit their greatest performances long after they've passed on.
But Hollywood stars really are just like the rest of us
They're not immune to the frailties of existence, and their time on Earth is limited.
Actors died, and because we love their work, they're widely and deeply mourned.
Also read on:Can music heal the body? Listening to music can be therapeutic
Many beloved actors died in 2022.
We said goodbye to Oscar winners like Sidney Poitier, William Hurt, and Louise Fletcher
popular comics including Louie Anderson and Bob Saget; small screen icons including Angela Lansbury, Kirstie Alley,
and Nichelle Nichols and tough guy movie stalwarts such as James Caan and Ray Liotta.
As 2023 marches on, it too will bring the deaths of some of our best and most admired performers. Here are the actors we've lost this year.
Also read on:Youtube uses AI to summarize videos in latest test
Lance Kerwin
Lance Kerwin spent his childhood racking up guest roles as plucky kids on '70s fare like "Police Story," "Cannon,"
and multiple after-school specials. As he grew, he starred as relatable and sensitive teen James Hunter on the drama "James at 15,"
renamed "James at 16" in Season 2. Playing a realistic teenager made Kerwin into a real-life teen idol in the late 1970s and early 1980s.
He parlayed this status into parts in the TV movie "The Boy Who Drank Too Much"
Also read on:The Most Beautiful and Creative City Malmö, Sweden
and the hit miniseries adaptation of Stephen King's "Salem's Lot," in which he played lead vampire resister Mark Petrie.
Kerwin bounced around TV for years before largely retiring from acting after an appearance in 1995's "Outbreak."
According to his daughter, Kerwin died on January 24, 2023 in San Clemente, California (via Variety). He was 62.
Also read on:Tampilan 3D bisa segera membawa sentuhan ke dunia digital
Earl Boen
Earl Boen was a consummate character actor, highly recognizable by his face, voice,
and demeanor for any number of the nearly 300 projects he was involved with from the mid 1970s to the 2010s.
He was probably best known for his recurring role across two decades' worth of "Terminator" movies
In the first three entries of the sci-fi franchise, Boen played persistent criminal psychologist Dr. Peter Silberman.
Boen also co-starred in "Alien Nation," "9 to 5," and "My Stepmother is an Alien." On the small screen,
Also read on:US hunts malware designed to disrupt America's military
Boen enjoyed recurring roles on "Mama's Family," "Scarecrow and Mrs. King," and "Webster."
He also had an illustrious career as a voice actor, contributing to animated projects like "Kim Possible,"
"The New Batman Adventures," "Pinky and the Brain," and "Clifford the Big Red Dog."
On January 6, 2023, TMZ reported that the character actor had died the previous day in Hawaii.
A family friend told Variety that Boen had recently been diagnosed with lung cancer. He was 81.
Also read on:Call of Duty terbaru mendapatkan tanggal rilis November
Gina Lollobrigida
An art student and beauty queen, per CNN,
screen legend Gina Lollobrigida moved into acting in her native Italy just after World War II.
This was an explosively creative era for Italian cinema, and Lollobrigida was a key part of it.
She became a superstar in Europe and an international sex symbol in the 1950s, headlining a run of Hollywood hits including
"The Hunchback of Notre Dame," "Beat the Devil," and
"Solomon and Sheba." She ultimately headed back to Italy, where she starred in, wrote, and directed a number of films.
Also read on:David Beckham, Austin Butler Team Up to Lift Trees
Lollobrigida didn't act much after 1973, though she did pop up on "Falcon Crest" and "The Love Boat."
She filled her time by becoming a celebrated photojournalist and a politician; In 2022, she ran for a seat in the Italian Senate.
According to NPR, Lollobrigida had leg surgery after she broke a thigh bone in a fall in September 2022.
She died in Rome on January 16, 2023. She was 95.
Kabari99-Diwani-Dubai