Hiburan
Exes Bradley Cooper and Irina Shayk enjoyed hanging out
They enjoyed sightseeing in Venice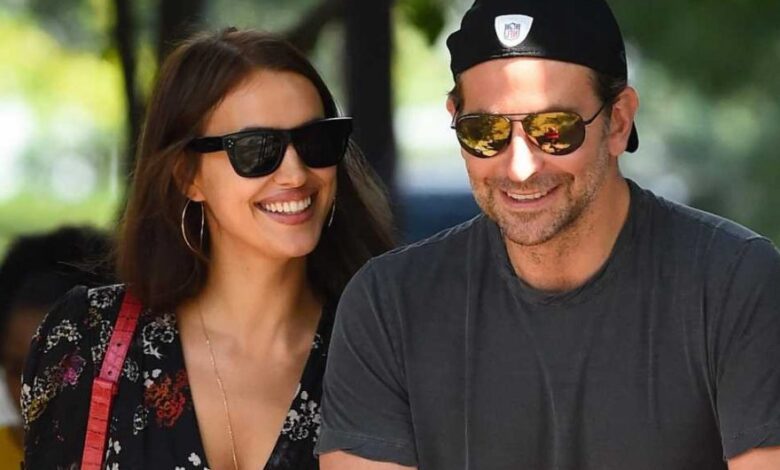 Kabari99-Bradley Cooper and Irina Shayk went their separate ways four years ago but the former couple
have proven that there is no love lost between them when they were seen
putting on an incredible affectionate display during an outing in Venice with their daughter.
Bradley, 48, and Irina, 37 who dated from 2015 to 2019 were the picture of amicable
exes as they enjoyed the sights and sounds of the Italian city during a boat tour down the river this past weekend,
when they were seen smiling and cuddling alongside their six-year-old daughter Lea.
Also read on:The career dreams of young Hollywood actors are now on hold
The former flames
stood in close proximity and appeared in great spirits as they took in
the stunning views while chatting and giggling to one another.
The mother of one who is now dating NFL legend Tom Brady donned a long,
black dress that hung off one of her shoulders and matching heeled sandals.
The shoes, which contained fabric that went up to her knees, were an odd choice for a boat ride,
and made it difficult for her to step on and off the watercraft.
Also read on:Rob Brydon felt hurt when a Barbie fan asked him a question
Thankfully,
Bradley made sure she didn't fall. He worriedly kept his hand on her back as she got onto the boat
and took her hand to help her exit the vessel afterwards.
Irina completed the look with a black cap,
dark shades, a black handbag, and enormous silver earrings.
The Silver Linings Playbook star opted for a button down white long sleeved shirt, gray trousers, and similar-colored boots.
Like his ex, he also shielded his eyes from the strong sun with a pair of sunglasses.
Also read on:Can music heal the body? Listening to music can be therapeutic
Their daughter, for her part, wore a blue and white sun dress and carried a fashionable brown purse for the boat ride.
The former couple then headed to an outdoor lunch at the lavish Torcello's Locanda Cipriani, where the movie star was seen putting his arm around Irina.
It was a family affair as they were joined by Bradley's mother, Gloria Cooper, for the day out.
Irina and Bradley first started dating in 2015, and they welcomed their daughter, Lea, in March 2017.
Also read on:The Most Beautiful and Creative City Malmö, Sweden
They were together for four years before splitting in 2019,
But the two stars have stayed very close since going their separate ways – and are often seen out with their young daughter.
A source told DailyMail.com this week that Irina's new beau Tom is completely supportive of her spending time
with her ex because he's a 'family man' and is in the midst of co-parenting himself.
Also read on:Damar Hamlin Makes NFL Come he was playing in the Buffalo Bills
According to someone close to the situation, Tom, who recently split from his wife of over a decade, Gisele Bündchen, 43, 'respects'
Irina's situation and finds her even more 'attractive' because she's able to peacefully co-parent with Bradley.
Kabari99-Diwani-Dubai