Hiburan
A beautiful Beyoncé Tribute to Tina Turner's Legacy
Share a profound connection through their music.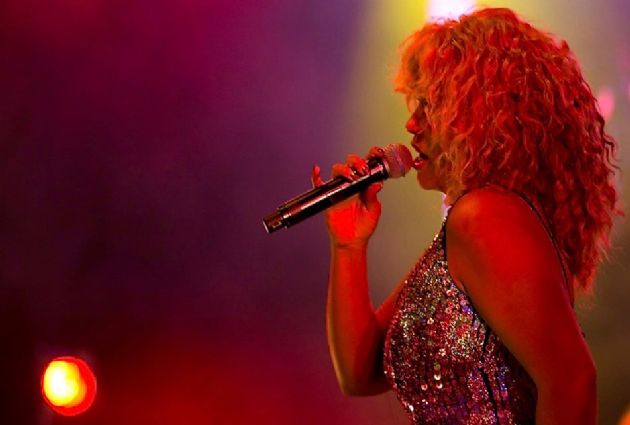 Kabari99-It's no secret that Beyoncé and Tina Turner share a profound connection through their music.
They both possess incredible vocal prowess, electrifying stage presence, and a relentless passion for their craft.
Over the years, Beyoncé has often expressed her admiration for the legendary Tina Turner.
Queen Bey paid tribute to her musical inspiration in a recent London concert with a powerful rendition of "River Deep – Mountain High."
Today, let's take a deep dive into the significance of this performance, their iconic 2008 Grammys collaboration,
and how Beyoncé continues to honor Tina Turner's enduring legacy.
Beyoncé's "River Deep Mountain High"
Also read on:The career dreams of young Hollywood actors are now on hold
Performance in London
During the OTR II tour stop in London, Beyoncé surprised fans with a soul-stirring performance of "River Deep Mountain High,"
a song originally recorded by Tina Turner in 1966. The song, a testament to the depths of love,
showcases the emotional intensity and vocal range required to do it justice. Beyoncé, a vocal powerhouse in her own right,
delivered a staggering rendition that left fans in awe of her talent.
Also read on:Best Turkish Baklava Recipes These Famous Desserts
Dressed in a sparkling gold fringe dress reminiscent of Tina's iconic style, Beyoncé commanded the stage and belted the powerful lyrics with heart and soul.
The performance was filled with emotion as Beyoncé channeled her inner Tina Turner,
paying homage to her musical hero in the most fitting way possible.
The performance also served as a reminder of Tina Turner's impact on Beyoncé's career and the music industry.
From her groundbreaking performances to her trailblazing success, Tina Turner has paved the way for countless artists, with Beyoncé being one of the most prominent examples.
Also read on:Hilala Al Hamdani The Abu Dhabi-based poet has passed away
The Iconic 2008 Grammys Performance
Discussing Beyoncé and Tina Turner's musical connection without mentioning their unforgettable 2008 Grammys performance is impossible.
The two superstars joined forces to deliver a show-stopping,
once in a lifetime collaboration that left the audience speechless.
The performance began with Beyoncé introducing her "ultimate icon,"
lauding Tina Turner's influence on her career and describing her as "the reason I became a singer."
The admiration and respect between the two artists were palpable as they shared the stage, effortlessly blending their voices and energies.
Also read on:How safe is data after a hack or leak? this is a worrying thing
The duo performed a medley of Turner's hits,
Including "Proud Mary" and "What's Love Got to Do with It," showcasing their remarkable vocal abilities and undeniable chemistry.
Their dynamic stage presence and synchronized choreography were a testament to their mutual appreciation and understanding of each other's artistry.
This iconic performance solidified Beyoncé and Tina Turner's connection in the public's mind and
further emphasized the significant role that Turner played in shaping Beyoncé's career.
Also read on:There Might Be an Internet Apocalypse In 2025?
Kabari99-Diwani-Dubai