Hiburan
Rob Brydon felt hurt when a Barbie fan asked him a question
Fans asked why he was cast in the record-breaking film.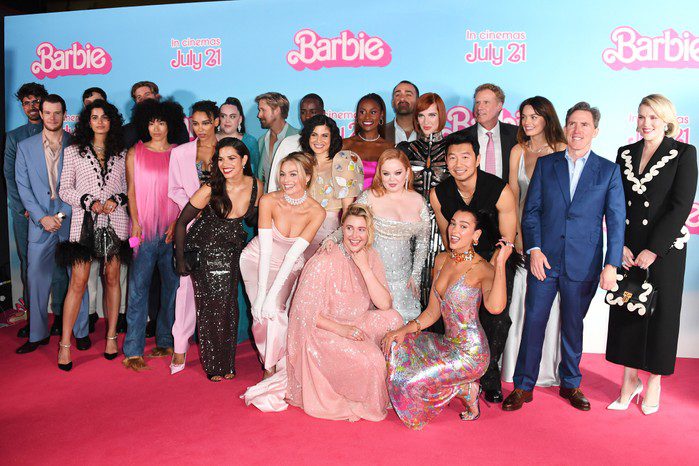 Kabari99-British actor Rob Brydon has revealed he finds it hurtful when Barbie fans question why he was cast in the record-breaking movie.
Brydon appears as Sugar Daddy Ken in the movie, which has this week passed $1billion at the box office,
becoming the highest-grossing ever film made by a woman as a sole director.
Also read on:Did Cillian Murphy get the best actor award at the Oscars?
The Mattel film,
from director Greta Gerwig, was released on Friday (21 July), and has earnt rave reviews.
Margot Robbie stars as the iconic doll alongside Ryan Gosling as Ken,
plus co-stars America Ferrera, Simu Liu, Issa Rae and Will Ferrell.
The film also stars many other recognisable faces in smaller roles as different versions of the dolls.
One particular cameo, though, that is particularly surprising cinemagoers in the UK is Rob Brydon
and it turns out Robbie was instrumental in ensuring the Welsh actor appeared in the film.
Also read on:The history of Madonna's iconic cone bra explained
Thats why he told The Times newspaper:
"It does slightly sting that some people are saying, 'What's he doing in such a big Hollywood movie?'
"I am resigned to the fact that it's the price I pay for not taking the big acting roles in America
and doing quiz shows and voiceovers here in the UK instead.
Also read on:Rockstar teams up with GTA V roleplay server developer Cfx.re
The Welsh actor has shared that he got his role in the blockbuster, due to having a famous fan.
It transpired that Margot Robbie, who lived in London at the beginning of her film career,
was a big follower of British comedy Gavin & Stacey, in which Brydon appeared as Uncle Bryn.
Also read on:There Might Be an Internet Apocalypse In 2025?
The actor told the newspaper:
"You never know who's watching, do you? Margot loved Gavin & Stacey
and a few years ago a friend of hers asked me to record a video message for her as Bryn.
To be honest I'd forgotten all about it, and then I get the call for Barbie, and the response to it has been extraordinary.
Also read on:Good business for Thai and Indonesian Cosmetic Industry
"I am not here to blow my own trumpet, but there is a lesson for young actors do your best in every role.
Director Greta Gerwig told me she was a fan of Human Remains a BBC comedy,
in which Brydon played seven different men going through various divorces, released back in 2000, which amazed me."
Also read on:Elon Musk's new round of X Ads Revenue Sharing payments
Other British names to join Brydon in Barbie
There include the new Doctor Who actor Ncuti Gatwa, Bridgerton's Nicola Coughlan and Sex Education star Emma Mackey.
Dua Lipa also appears, as well as contributing to the soundtrack.
Brydon told The Times he had eschewed American screen offers because he wanted to stay in the UK with his family.
"I am not prepared to make the sacrifices to make films or TV in Hollywood or Atlanta or Vancouver,
Also read on:The best meditation apps to find some calm
wherever the tax breaks for filming are these days, because believe me there are sacrifices," he said.
"There has to be something inside you that needs that level of success and fame. I don't have it."
Kabari99-Diwani-Dubai