Hiburan
Case Veteran actor Jaya Prada was jailed for 6 months
Reportedly she was fined Rs 5000 in old case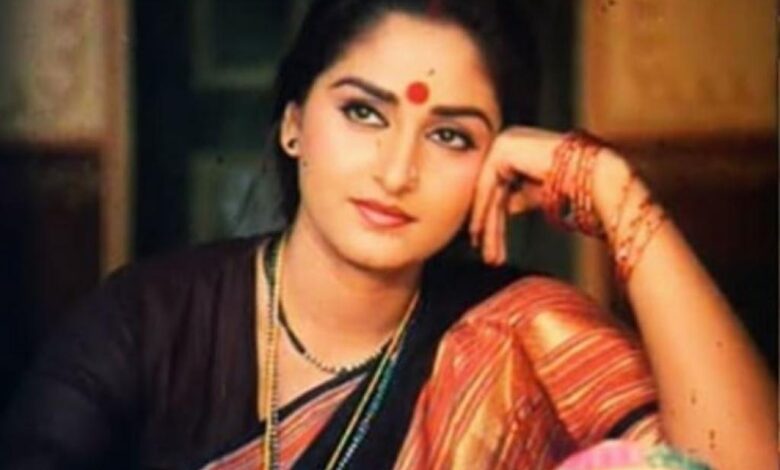 Kabari99-Information regarding this ruling came in response to allegations of failing to pay the Employees State Insurance (ESI)
funds for the workers employed at a cinema theatre she owned in the city.
Veteran actress and former Member of Parliament, Jaya Prada, has been sentenced to a six-month jail term by the Egmore court.
Also read on:Cyber Security Error occurred due to employees
What is the case about?
The court's decision came as a result of a case filed by the Labor Government Insurance Corporation,
alleging that Jayaprada and her theater workers had not paid the Employees' State Insurance (ESI)
amount to the State Insurance Corporation.
Three others were also convicted in the same case, each being fined Rs 5,000.
Also read on:Chris Hemsworth Nine interesting facts the iconic Hollywood actor
Who is Jaya Prada?
Born Lalitha Rani Rao on April 3, 1962, Jaya Prada is one of the most iconic and influential actresses.
She has worked in the Telugu and Hindi film industries during the late '70s, '80s, and early '90s.
With several successful films and three Filmfare Awards South to her name, Jaya Prada has impacted the entertainment world.
Also read on:Chris Hemsworth Nine interesting facts the iconic Hollywood actor
However,
her illustrious acting career took an unexpected turn when Jaya Prada decided to step away from the entertainment world to venture into politics.
In 1994, she joined the Telugu Desam Party (TDP), marking a significant shift in her life's trajectory.
She became a Member of Parliament (MP) from Rampur, Uttar Pradesh, serving from 2004 to 2014.
Also read on:Here's a sweet and yummy Potato Cake recipe
Why is Jaya Prada jailed for six months?
The actor-turned-politician owned a theatre in Chennai.
closed the theater after Prada failed to pay ESI, after which they approached the Chennai courts.
ESI which they do not pay from their salary.
The employee claims that she didn't even pay the Government Insurance Company.
Also read on:There Might Be an Internet Apocalypse In 2025?
After that, the Government Employment Insurance Company filed a case against him and his colleagues at the Egmore Magistrate's Court.
Indian TV learned that the actor admitted to the charges and promised to pay off all dues.
He further also asked for the dismissal of the case, but the court rejected his appeal.
Also read on:Can music heal the body? Listening to music can be therapeutic
Born as Lalitha Rani Rao,
Jaya Prada was one of the most popular Indian film actors in the 70s and 80s. In a career spanning over two decades,
the actor has appeared in several films as well as Hindi, Tamil, Malayalam, Kannada, Bengali and Marathi films.
In 1994, he gave up acting and joined the Telugu Desam Party.
She's notable films include Sanjog, Sharaabi, Sagara Sangamam, Aaj Ka Arjun, Kaamvhor, Sanaadi Appanna and Sita Kalyanam.
Also read on:Let's cook Black Shrimp Bowls with the best recipe
Kabari99-Diwani-Dubai