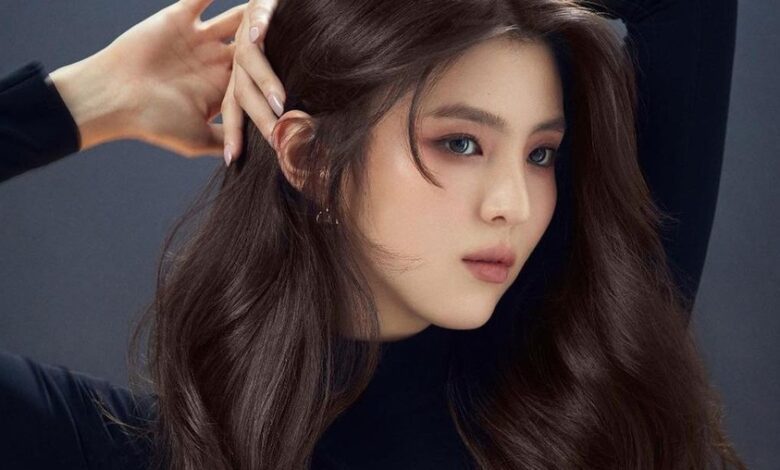 Kabari99-Han So Hee is a South Korean actress who has an extraordinary beautiful face. No doubt, he is often the dream of many people.
The actor in the drama Nevertheless has a tall and slender body, and clean white skin. She looks perfect like an angel.
Also read on:What subjects at university yield the best jobs?
Not infrequently many people who want to look like him. Having a face and body like Han So Hee will make clothes always look beautiful on her body.
That way your self-confidence will increase many times over. However, these beauty standards do not apply to Han So Hee.
The Ulsan-born woman has her own views on beauty standards.
According Han So Hee, a person does not need to be thin to look beautiful. He currently looks thin because of the demands of work.
Also read on:Jake Paul won a unanimous decision against Nate Diaz
"You can't be as skinny as me. Please protect your health. Beauty from the heart is most important. However,
my career required showing how I looked on the outside, and that's why I lost weight. If it weren't for that,
I would also maintain a normal weight," said Han So Hee in a live broadcast reported by Twitter @4hyojoo, Saturday (5/8/2023).
Also read on:The Most Beautiful and Creative City Malmö, Sweden
Besides that,
Han So Hee said that the standard of beauty cannot be judged by someone who is thin or chubby. Everyone looks beautiful in clothes that fit their bodies.
"The standard of beauty should not be thin or chubby. It would be nice if the clothes you want to wear fit your body perfectly," said Han So Hee.
Also read on:As a result of the Israeli attack on Jenin
For this reason, in the live broadcast, Han So Hee advised fans and viewers not to lose weight. Moreover, to damage or interfere with the health of the body.
"I hope you don't lose weight while ruining your health. You are not beautiful because you are thin. You have to be healthy to be beautiful," said Han So Hee.
Also read on:Youtube uses AI to summarize videos in latest test
What is Han So-hee's beauty secret?
The following are beauty secret tips from Han So-hee, summarized by brilio.net from various sources on Thursday (3/2).
1 Adequate water consumption
Han So-hee consumes water to keep skin hydrated. In fact, he admits not drinking coffee to maintain fluids in the body.
2.Sleep at least 4 hours a day
Sleep plays an important role for skin beauty.
Poor sleep quality negatively affects the skin. Han So-hee always tries to sleep at least 4 hours a day.
Even though it doesn't sound like long,
Also read on:Tampilan 3D bisa segera membawa sentuhan ke dunia digital
this 1994-born actress also tries to sleep between free hours during filming. For him, even if it was only a short nap, it was enough to help him rest.
3.Exercise at least 30 minutes every day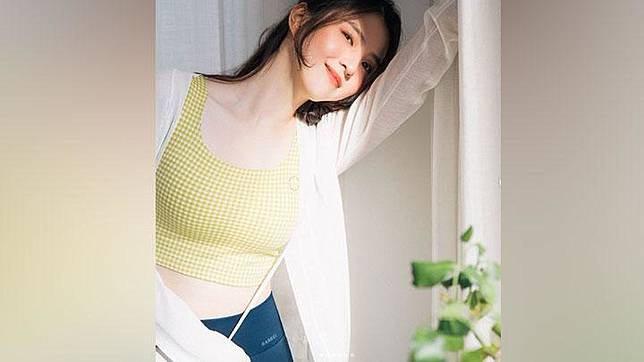 Healthy skin is closely related to a fit body. Han So-hee always makes time for exercise, such as yoga, cycling and pilates for 30 minutes every day.
Also read on:Special moments of Taylor Swift with Bianka Bryant
4.Using beauty massage oil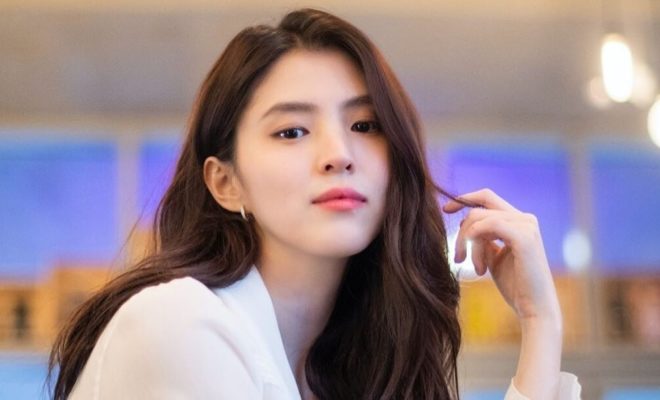 Han So-hee has a routine after working out. She will massage his body with beauty oil or beauty oil. This routine is useful for tightening the skin.
5.Wear light makeup
The last secret of Han So-hee's beautiful and healthy skin is wearing light makeup.
Even though he is known for his fierce appearance, he admits that he wants to appear more natural with light makeup.
This he did to maintain the health of his skin. Thus making her face look always fresh.
Besides, Han So-hee has a secret weapon for her stunning makeup.
Also read on:Pressing to go down the road to success
She always chooses burgundy lipstick which gives a bold and soft impression at the same time.
According to him, this color is suitable to emphasize the character of the face.
Kabari99-Diwani-Dubai