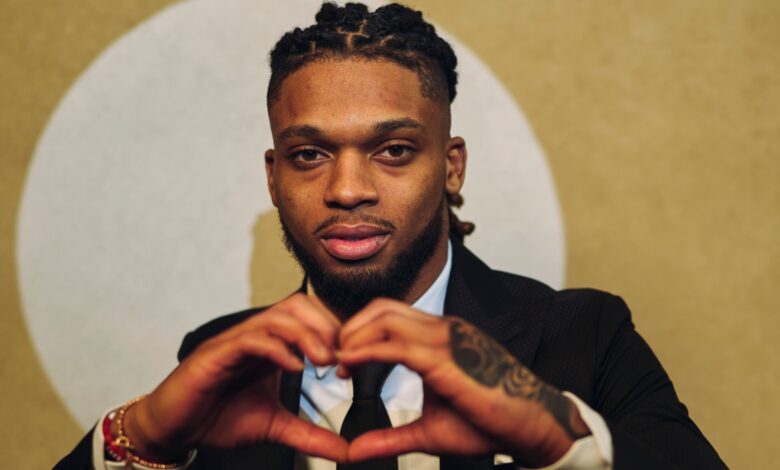 Kabari99-It is reported that Damar Hamlin was playing in the Buffalo Bills' preseason opener on August 12 in his first competitive NFL game since he had a heart attack seven months earlier.
Hamlin, 25, was credited with three tackles, including a key stop on a fourth down,
helping the Bills beat the Colts 23-19 in his team's home game.
"It was fun, it was super fun, it was a great experience, just another milestone and
Also read on:The best meditation apps to find some calm
a step up to just getting back to myself as far as the football space," Hamlin said after the game, per NFL.com.
"Just chopping this tree down as much as I can, one step at a time."
And the athlete returned to the field with no hesitation.
"I made the choice that I wanted to play," he said.
"It wasn't anybody else's choice but mine, so making that choice, I know what comes with it."
Also read on:Let's cook Black Shrimp Bowls with the best recipe
Hamlin continued, "So when you see my cleats laced up and my helmet and shoulder pads on,
I'm going to go with no hesitation.
Because you can't play this game like that, you'll put yourself at more risk if you hesitate."
Upon his arrival on the field at Highmark Stadium, the football star was met with cheers from fans
and hugs from teammates. A post shared on the Bills' Twitter page read, "It's good to have you back, 3."
was confirmed in April that doctors had cleared Hamlin to return to playing football.
Also read on:The Most Beautiful and Creative City Malmö, Sweden
"My heart is still in the game,"
Hamlin said at a news conference at the time. "I love the game. It is something I want to prove to myself, not nobody else."
In July, Hamlin appeared at the 2023 ESPYS to present the Bills training staff with the Pat Tillman Award
for Service for their swift treatment of him on the Bengals field following his cardiac arrest, before he was rushed to a hospital.
Also read on:Rockstar teams up with GTA V roleplay server developer Cfx.re
He was moved to tears as he embraced them onstage.
"Thanks to their training, their poise, their commitment to serve others, the Bills training staff kept me alive,"
Hamlin said in a pre-recorded video screened before they stepped out.
"I didn't wake up that morning in January thinking that I would need someone to save my life that day,
and I doubt that the training staff thought that they would have to do what they did either."
Also read on:The Tesla Shock Wave How Tesla versus all in EV dominance
The athlete continued, "That, as much as anything else, is what I've taken away from
what happened to me six and a half months ago that any of us at any given time are capable of doing something
as incredible as saving a life and living a life in service to others."
Kabari99-Diwani-Dubai