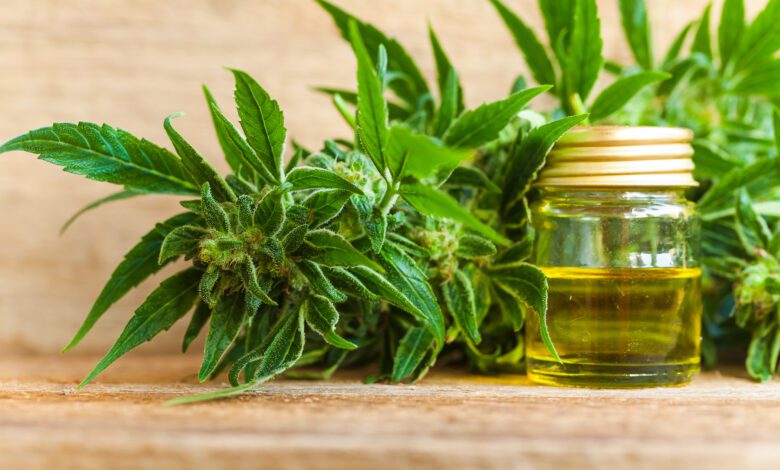 Kabari99-One of the compounds that you can find in cannabis is cannabidiol. This substance is beneficial to human health, although its safety is still being debated. But most importantly, if we can use CBD oil properly, we will get a lot of benefits for our health, CBD oil is being popular these days.
What is cannabidiol?
Cannabidiol or CBD for short is a chemical compound in the Cannabis sativa plant, or cannabis as it is known. CBD is a substance in cannabis that turns out to have an important role in the world of health.
One of hundreds of components of cannabis that do not cause the wearer to become hallucinatory, it does not show the effects of dependence or potential for abuse. According to the FDA (U.S Food & Drug Administration), this compound is a new treatment.
Also read on :Tragis India di Landa Banjir dan Longsor
Most people who take this substance orally aim to help overcome various diseases. Starting from anxiety disorders, epilepsy, to schizophrenia.
What explains this quantum leap? Simply put, CBD really does a lot of work. people love it so much of almost all ages and health backgrounds,
Health benefits of cannabidiol
CBD has been tested by several studies to see how much it affects health. One disease that is quite successful with the use of this drug is epilepsy syndrome. The symptoms experienced by people with epilepsy are reduced when using this substance.
Certain CBD products may reduce seizure symptoms in both adults and children. The type of epilepsy syndrome that cannabidiol treats most effectively is Gravet or Lennox-Gastaut syndrome.
Some people with this type of epilepsy and taking drugs containing CBD are known to experience a decrease in the occurrence of seizures.
Even though it looks effective for epilepsy, we must know in advance what type of syndrome we are experiencing for sure. While CBD can reduce seizures, all types of epilepsy syndromes can be treated with this drug.
Take a look at the most significant CBD benefits:
CBD + Melatonin for sleep : Of all the benefits of CBD + melatonin, the compounds' impact on sleep is probably the most noticeable. It's also very common for new users to take CBD and melatonin for better sleep.
CBD products with Arnica and Menthol for pain relief : Chronic pain can be devastating. Need more proof that Arnica and Menthol + CBD pain cream can work for pain relief? Many anesthesiologists have adopted this centric approach for their patients. Arnica & Menthol + CBD can be an effective alternative to opioids.
CBD for Calming Effects : Modern science continues to signal that the lull has begun. Can CBD have a "second brain" effect? Maybe so, but nevertheless, many CBD users have seen a powerful improvement in their lives. And the tried and true CBD seems to work wonders fast and well.
Also read on :Setelah seorang wanita ke-3 bersaksi Trump melakukan pelecehan seksual terhadapnya,
CBD for focus + One mental benefit: CBD can help parents or busy professionals really focus. it seems that CBD reduces mental blockages that sometimes get in the way of focus and flow and increases creativity,Some studies say CBD has neuroplastic qualities.
CBD for athletes : CBD is so helpful to the general public that it has made it a favorite among athletes. From professional golfers to surfers, from MMA fighters Pain creams with anti-inflammatory CBD and CBD tinctures, its pro-recovery abilities have made it a crowd favorite.
and further
Helps overcome anxiety disorders. Taking as much as 300 mg of CBD can reduce anxiety in people with anxiety disorders. however, if the dose of CBD is excessive, it can actually exacerbate the disorder.
Also read on :Honne Concert: HONNE Asia Tour 2023 Indonesia
Side effects of use
Generally, the recommended normal dose of this drug reaches 300 mg for daily use for 6 months. If you use it excessively, of course there will be side effects, such as dry mouth, decreased blood pressure, headaches and drowsiness.
Therefore, it is recommended to consult a doctor first before using this drug as a therapeutic drug. This is so that we know the correct dosage and in accordance with the condition of our bodies.
and that's the benefit of cbd oil but further research is still needed to find out whether CBD is really safe to use to treat problems in the human body.
Also read on :Bagaimana Samurai Jepang pada Zaman Dahulu?
Kabari99-Diwani-Yogyakarta