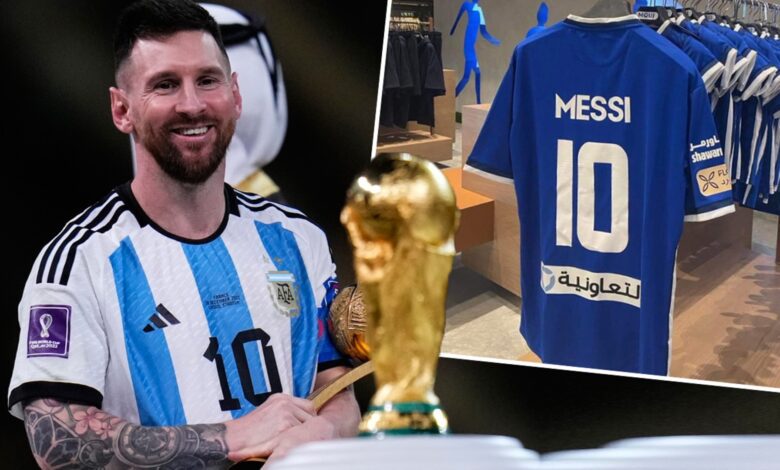 "Lionel Messi's jersey at the official store of Al Hilal, Al Nassr's biggest rival in Saudi Arabia," he captioned the post showing the sales stand. It is particularly piquant that Al Hilal is the arch-rival of Al Nassr – the club for which Cristiano Ronaldo surprisingly laces his football boots.
CR7 Vs Messi to AlHilal
It seems unrealistic that Messi CR7 is now imitating it and moving to the desert state. Much more, this could be interpreted as the club's marketing gimmick. In addition, Paris Saint-Germain is trying to extend the 35-year-old's contract, which is due to expire in the summer – talks should take place in the near future.
Messi's father Jorge has already informed PSG he does not wish to accept their offer for another year's contract as he remains unconvinced about their sporting project.
Barcelona and Inter Miami hold strong interest but in Barca's case they have yet to clear the financial hurdles necessary to bring their former idol back to the Camp Nou.
Baca Juga : Oman Chamber of Commerce and Industry
Huge deal from Al Hilal messi to Alhilal
Barcelona, ​​Al Hilal and Inter Miami are reportedly Messi's next club. However, considering Messi's huge salary, only Al Hilal and Inter Miami are likely to be able to recruit him.
El Chiringuito , who is a media from the city of Madrid, said Messi had received a 'wow' contract offer worth £260 million per season from Al Hilal or the equivalent of Rp. 4.8 T with a duration of two years .
The contract will make him the highest-paid player in the world, beating Cristiano Ronaldo , who earns around £177 million annually to Al Nassr.
Messi is not alone because he will also be accompanied by two of his former colleagues at Barcelona, ​​Sergio Busquets and Jordi Alba, whose contracts are about to expire.
Kabari99-Dubai