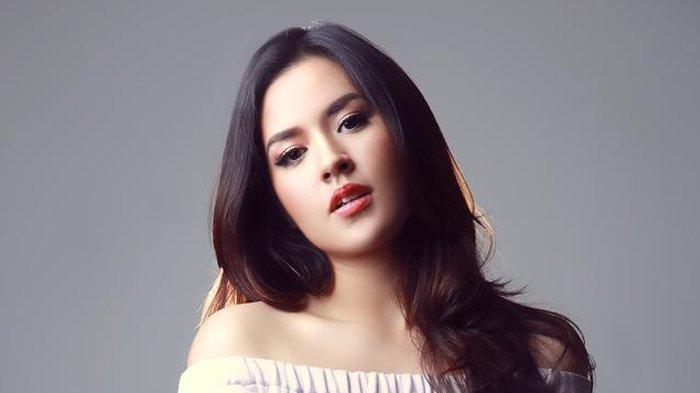 Kabari99-Popular singer Raisa will hold a concert at Resorts World Sentosa (RWS), Singapore on August 19, 2023.
The concert entitled 'With Love Raisa Live In Resorts World Sentosa' will be Raisa's
moment of return to Singapore after the previous end of holding a show in Singapore in 2014.
Also read on:Indonesia a rising global economy that's open for business
"It's great to be back in Singapore,
to show how I'm like now," said Raisa at Plaza Senayan. , Jakarta, Tuesday (1/8).
The owner of the hit Kali Second will present a special appearance for fans in Singapore and other neighboring countries.
Also read on:EU Support for Iran Feels Hollow Given the Harsh Migration Policy
Raisa will perform mainstay songs from the albums Raisa (2011),
Heart to Heart (2013), Handmade (2016), and It's Personal (2022).
"I will be bringing about 20 songs, compiling this set list is quite a challenge, because there are many choices,"
explained Hamish Daud's wife.
Also read on:Oil prices are rising posted a fifth week of gains
In preparing for the concert in Singapore,
Raisa will be assisted by Rishanda as music director. According to him,
the musicians who will be involved in the concert in Singapore are a team that took part in Raisa's concert at GBK Jakarta.
Mr Chang Chee Pey, RWS, Senior Vice President and Chief Experience Officer said that his party was proud to be able to hold With Love Raisa Live In Resorts World Sentosa.
According to him, RWS is trying to present an unforgettable experience for guests and watching Raisa's concert.
Also read on:Honne Concert: HONNE Asia Tour 2023 Indonesia
"We are very proud to welcome Raisa back to Singapore
after finally holding a solo concert in 2014," said Chang Chee Pey.
With Love Raisa Live In Resorts World Sentosa tickets are in 5 categories with prices from S$ 68 to S$ 228.
Resorts World Sentosa also provides special packages for 2 days and 1 night accommodation as well as concert tickets at S$ 497.
Concert With Love Raisa Live In Resorts World Sentosa will target around 2,000 spectators.
Also read on:Mengapa pemilihan ketua FBR penting bagi Pakistan?
Raisa will also be working with Flabbergast Productions for her concert in Singapore this time.
The tickets themselves are divided into four different categories which will be sold starting in August.
Through her Twitter account,
Raisa expressed her happiness because she would soon be holding her first concert in Singapore.
Of course, YourRaisa, Raisa fans, in Singapore will welcome this news with great joy.
"I'm going to perform in Singapore, my first ever solo concert in Singapore! woohoo! super excited!" Raisa said to her Twitter followers.
Also read on:What subjects at university yield the best jobs?
Raisa has indeed caught the attention of the Singaporean public after releasing her singles and albums there.
In fact, in 2012, Raisa also brought home the Planet Muzik Award which was held in Singapore.. Nothing wrong, Raisa is worthy of a solo concert in Singapore.
Kabari99-Diwani-Dubai