Teknologi
Rubicon Technologies (NYSE: RBT) reported its second quarter
2023 siting a continued trend of success throughout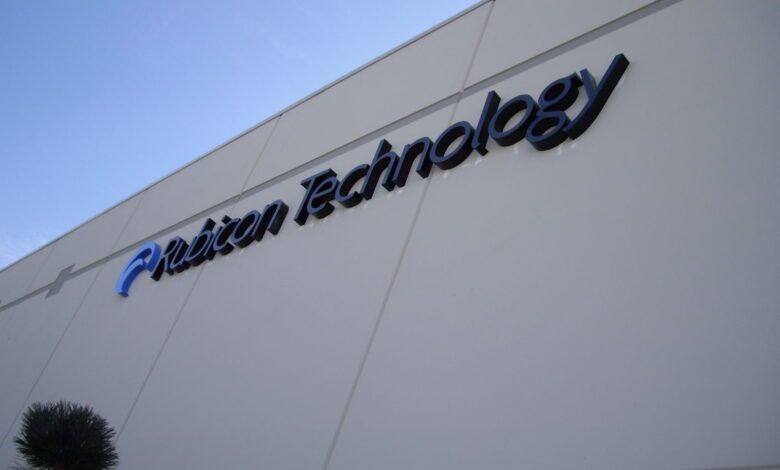 Kabari99-Rubicon Technologies (Rubicon) (NYSE: RBT) reported its second quarter earnings for 2023 this week, siting a continued trend of success throughout the first half the of the year.
The company has achieved its second consecutive quarter of Gross Profit, with approximately $12 million which is double the Gross Profit of 2022's second quarter.
With this, the company remains on track to achieve a positive Adjusted EBITDA for the fourth quarter of 2023.
Also read on:Han So Hee Gives Tips To Have A Beautiful Face
"We are excited to announce our second quarter 2023 results,
which include a second consecutive quarter of record Adjusted Gross Profit. This outstanding performance is the result
of our team's diligent execution of our Bridge to Profitability plan,
and I am pleased to report that we remain on target to achieve positive Adjusted EBITDA
Also read on:Cybersecurity Breakthrough,Cybersecurity is very important
for the fourth quarter of this year," said Phil Rodoni, Chief Executive Officer of Rubicon.
"With a solid foundation in place, we are now focused on growth and driving even greater results for the Company and our valued customers."
Also read on:Meta Releases Latest AI Generator, Able to Make Music from Text
For Q2 2023,
Rubicon reports its revenue was approximately $174.6 million, which is an increase of $10 million compared to Q2 2022's revenue report.
According to the report, this success can be attributed to the strength of the RUBICONConnect business,
as well as the continued growth of the SaaS business.
Rubicon also saw improvements in its Gross Profit, Adjusted Gross Profit, Net Loss, and Adjusted EBITDA compared to Q2 of 2022,
pointing to a successful outlook for the second half of the year. Gross profit for the company was $11.8 million,
an increase of $6.3 million or 116.1% more than Q2 2022.
Also read on:US hunts malware designed to disrupt America's military
Net Loss for Q2 2023 at Rubicon was $(22.8) million,
Which is an improvement of $5 million compared to the Net Loss from Q2 2022, which was $(27.8) million.
During the second quarter of 2023, Rubicon saw quite a few business and operational highlights, including announcing a new,
Also read on:Good business for Thai and Indonesian Cosmetic Industry
three-year partnership with Denver, Colorado. Now, RUBICONSmart City technology is powering the City and County of Denver's entire solid waste and recycling fleet,
which includes more than 150 vehicles, digitizing its operations and enabling greater efficiency.
This technology is now deployed in over 100 cities,
Which includes eight of the top 20 U.S. cities in terms of population.
Rubicon also secured notable customer renewals during the quarter, such as its five-year extension with Gap, Inc.
RUBICONConnect has been deployed in more than 2,000 Gap stores across the United States and Canada.
Also read on:Microsoft's fix now extends to Xbox controllers
According to the press release, moving forward for the rest of the year, Rubicon is keeping its focus on reaching profitability,
making improvements in its digital platform and products, and executing a strategic plan to achieve its next phase of growth.
Strategic Progress
Moving forward, the Company will remain focused on reaching profitability,
and making improvements in its leading digital platform and suite of products,
Also read on:As a result of the Israeli attack on Jenin
and executing its strategic plan in order to achieve its next phase of growth. Having accomplished its initial foundational objectives,
Rubicon can now focus on driving profitable growth through customer wallet share expansion, new product offerings,
and improved operational efficiency. The Company will provide updates on these efforts in the coming quarters.
Also read on:Romansi Hollywood lama akan hancur, benarkah?
Webcast Information
The Rubicon Technologies management team will host a conference call to discuss its second quarter 2023 financial results this afternoon, Tuesday, August 8, 2023, at 5:00 p.m. ET.
The call can be accessed via telephone by dialing (929) 203-2112, or toll free at (888) 660-6863, and referencing Rubicon Technologies.
Also read on:Call of Duty terbaru mendapatkan tanggal rilis November
A live webcast of the conference will also be available on the Events and Presentations page on the Investor Relations section of Rubicon's website (https://investors.rubicon.com/events-presentations/default.aspx).
Please log in to the webcast or dial in to the call at least 10 minutes prior to the start of the event.
About Rubicon
Rubicon Technologies, Inc. (NYSE: RBT) is a leading provider of software-based waste, recycling,
Also read on:Cybersecurity Breakthrough,Cybersecurity is very important
and fleet operations products for businesses and governments worldwide. Striving to create a new industry standard by using technology to drive environmental innovation,
the Company helps turn businesses into more sustainable enterprises, and neighborhoods into greener and smarter places to live and work. Rubicon's mission is to end waste.
It helps its partners find economic value in their waste streams and confidently execute on their sustainability goals.
To learn more, visit http://rubicon.com.
Kabari99-Diwani-Dubai