Teknologi
Now Netflix Releases New Applications that are more Useful
Aims to Turn iPhones and iPads into Game Controllers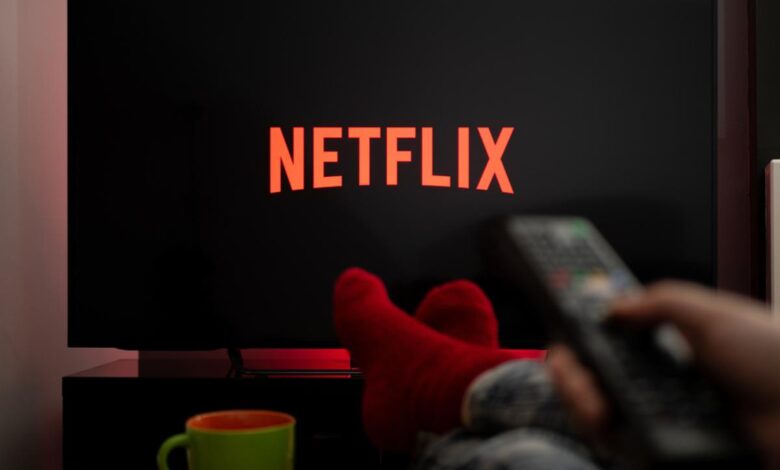 Kabari99-Netflix released a new app called "Netflix Game Controller". As the name implies, this application allows users to turn smartphones and tablets into controllers to play Netflix games on television.
Currently, the Netflix Game Controller can be downloaded for free on the App Store for the iOS platform.
However, this software is not yet available on the Google Play Store for the Android platform.
This means that only iPhones and iPads can be turned into game controllers with this application.
Even though it can be downloaded, information regarding the Netflix controller application is still limited.
Also read on:Let's cook Black Shrimp Bowls with the best recipe
It is not yet known what games support the controller,
how to connect it to the television, and whether the controller will be available on Android or not.
In the description on the App Store, it only says "coming soon" on Netflix. Then,
Also read on:The best meditation apps to find some calm
the description also explains that users can connect a mobile device to a television,
then use that device as a controller when playing Netflix games. The App Store page also shows the Netflix controller view.
At the top of the controller, there is a Netflix logo and a symbol of three vertical lines (burger lines) whose function is unknown.
Also read on:The history of Madonna's iconic cone bra explained
Next,
there's a gray analog on the bottom left of the controller and an "ABYX" button on the right. The controller has a black background.
Finally, the page shows that the Netflix Game Controller is compatible with iPhone, iPad, and iPod touch. According to the page,
Also read on:Here's a sweet and yummy Potato Cake recipe
the app requires operating system (OS) iOS 15.0 or later for iPhone and iPod Touch, while iPads must be running iPadOS 15.0 or later.
The Netflix Game Controller requires 29.7 MB of storage space. After the application is downloaded,
the user will be asked to select a game via the television, and follow a series of steps to connect the mobile device to the television.
Also read on:Inovasi Emirat Grup Maskapai Memperkenalkan Pusat Pengembangan Untuk Hologram 3D, AI,
However,
This controller application is still useless, because the Netflix Games service itself is not yet available on television,
as summarized by KompasTekno from The Verge, Friday (11/8/2023). It is not known when the service will hit television,
but the appearance of the application menu reveals that Netflix Games will launch in the beta stage.
Also read on:Harry Styles gets all romantic with girlfriend Taylor Russell
As a result, some devices may not be supported when Netflix Games releases on television.
Not only television. For information, Netflix has announced its plans to "spread" its wings from mobile games to other platforms.
In March,
Leanne Loombe as VP External Games at Netflix said that the company wants to launch its games on every platform that supports Netflix.
In other words, television will also be one of the platforms that get the Netflix Games service.
Also read on:Olivia Rodrigo just released a new song and new Instagram
In addition, Loombe also confirmed that Netflix's cloud gaming service is in the development stage.
It is possible that this cloud gaming service can be used to play Netflix games on television.
Currently, Netflix has launched approximately 50 games for mobile devices. There are 40 games planned to be launched this year,
16 of which are developed by internal studios, while the other 70 games are worked on by Netflix partner studios.
Kabari99-Diwani-Dubai