Budaya
Gaya Hidup
Kesehatan
Bullying sometimes all you have left is yourself stop bullying
Primary school: We asked readers for their views on and experiences of toxic behaviour by others from their childhood.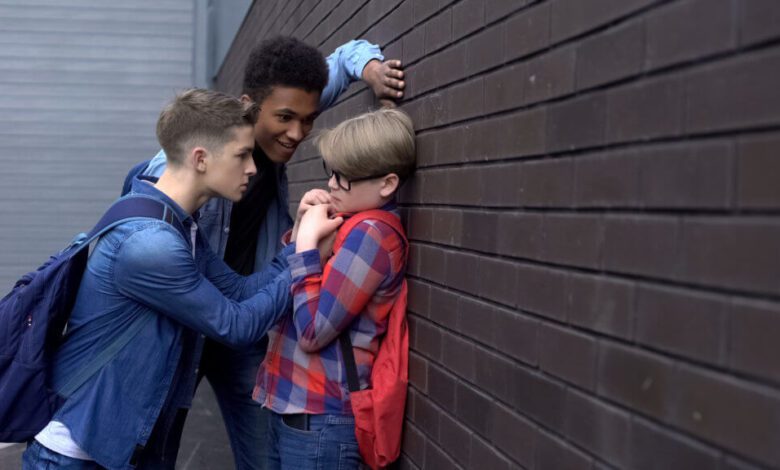 Kabari99-Covers the issue of bullying how it affects people, the long term impact, and asks how best to support those affected by bullying.
As part of this series, Kabari99 asks readers for their views and experiences on why this happened. There is a very big response how is it?
Below are stories of bullying all related to schooling in elementary school.
Read also on:Elon Musk akan mengubah logo Twitter
Bullying can take many forms,
but all forms of bullying result in harm or even worse. Even if there is no physical contact between the bully and their target,
the person being bullied can bear the emotional damage of what they experience for the rest of their lives.
That's why it's important to stop bullying. then there are some things that can be done to deal with bullies then there are things that can be done to defend others.
it can also work to raise awareness among colleagues and learn different ways to ask for help
Also read on:NASA Transports Mock Asteroid Sample
Handle the bully by walking away,
reporting the bully, and asking them to stop when it's safe. If you see someone being bullied, intervene immediately and isolate them.
Set a good example for others and stand up for people who need help.
Speak to the school administrator if you need help or contact law enforcement.
Protect yourself from cyberbullying by keeping passwords private, blocking bullies, and reporting them to service providers.
Also read on:Respons Selena Gomez Mendapat Tanggapan "Kasar" di TikTok
Dealing with a Bully
Go. If the situation seems threatening or dangerous, it is best to stay away from the bully. Even if it's not a dangerous situation, remember that there's no need to listen to someone say bad things.
Also read on:Penyelidikan Korupsi Langka Singapura
The best thing to do may be to calmly walk away from the person. It will send the message that it will not put up with this kind of treatment.
Try walking toward other people, such as toward a teacher or someone else who can't stand bullying
Tell someone to stop the bully.
It is very important to report bullying immediately so someone in authority can stop it. By telling someone that they are being bullied,
Also read on:Pemerintah Israel akan merumuskan RUU haredi IDF baru
this will stand up for themselves and show the bully that they cannot stand their harassment.
Find a teacher, parent, school counselor or other person who can help and tell them right away what the bully said or did.
Ask the bully to stop if it feels safe to do so.
If there don't feel physically threatened, using direct, assertive communication and body language is a good way to deal with the bully. If the bully continues to harass you even to the point of walking away,
Also read on:Trump's lawyers dispute over classified documents
tell them calmly that you will not put up with this behavior. Turn around and face the bully and tell them to stop.
Stay calm.
A bully's goal is to get an emotional and courageous response, so do your best to stay calm and avoid showing them feelings. Try your best not to show that you're angry, sad, or scared.
Bullies can capitalize on these emotions and increase their efforts.
And here are some of the best ways to avoid falling victim to bullying.
Being kind to others will help keep you safe. Don't share anything that could hurt or embarrass anyone.
Also read on:Inovasi Emirat Grup Maskapai Memperkenalkan Pusat Pengembangan Untuk Hologram 3D, AI,
Kabari99-Diwani-Yogyakarta