Internasional news
Politik
Trump's lawyers dispute over classified documents
Federal judge overseeing Donald Trump's classified documents case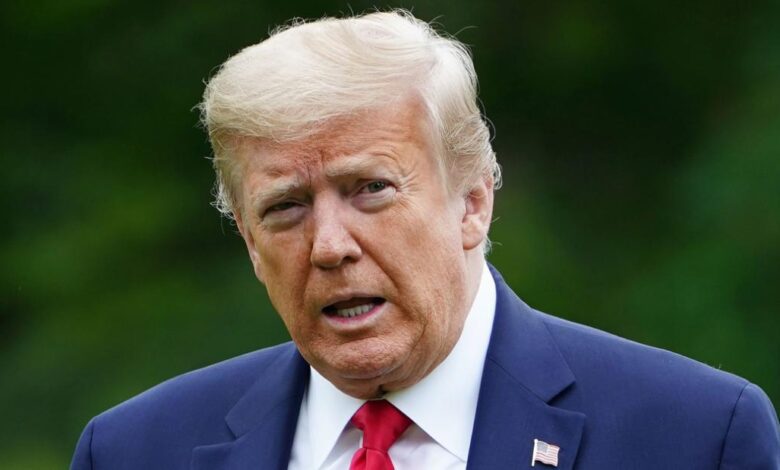 Kabari99-Aileen Cannon and attorneys representing the former President are at odds over the time and date of the prosecution's trial, the New York Times reports.
Cannon expressed skepticism about the administration's request for a trial as early as December,
Also read on :Kaizen Berkesinambungan dalam Project Management
but he also appeared reluctant to immediately agree to Trump's wish to postpone the trial until after the 2024 election.
Appearing for the first time at a hearing in the case, Cannon, has made no decision about when to schedule a trial, saying he would issue a written order
"soon".
The question of the timing of the trial could be crucial, given the legal proceedings with the presidential campaign calendar
in which Trump is now the front-runner for the Republican nomination.
Notably, the judge came under widespread criticism last year after he made several rulings in the case in Trump's favor
Also read on:Imran Khan kembali Meminta Maaf
in the early stages of the investigation, according to the New York Times.
Asked by Judge Cannon whether Trump wanted to postpone the trial until after the election,
Christopher Kise, the attorney representing the former President, said he did.
Todd Blanche, another of Trump's lawyers,
asked Judge Cannon if the defense could return to court in November and reassess the trial schedule,
adding that if a trial date really had to be chosen,
he would ask for it in mid-November 2024, after the election.
Meanwhile, the trial in Fort Pierce, two and a half hours north of Miami, took place more than a month after the office of special counsel,
Jack Smith, brought charges against Donald Trump, accusing him of detaining 31 people.
classified documents after he left office in violation of the Espionage Act.
Also read on:Wakil Rektor Jerman tiba di New Delhi untuk kunjungan tiga hari
Trump has also been charged with one of the charges, Walt Nauta,
one of his personal aides, for conspiracy to obstruct the administration's repeated attempts to recover the documents.
Further during the trial, David Harbach,
one of Jack Smith's top deputies, told Judge Cannon that the rule of law should apply to Trump as it does to any criminal defendant.
"Trump is not president," Harbach said.
"He is a citizen who has been lawfully charged by a grand jury in this district and his case should be guided by federal law and the rules of this court like no one else."
According to the New York Times, timing is critical in this case because if the trial is postponed until after the vote and Trump wins the race,
Also read on:For tech users, change is good
he can either try to excuse himself or get his attorney general to drop the matter entirely.
Kabari99-Diwani-Yogyakarta