Internasional news
Traditional approaches not working with rising crime
Police Summit reports on future of law enforcement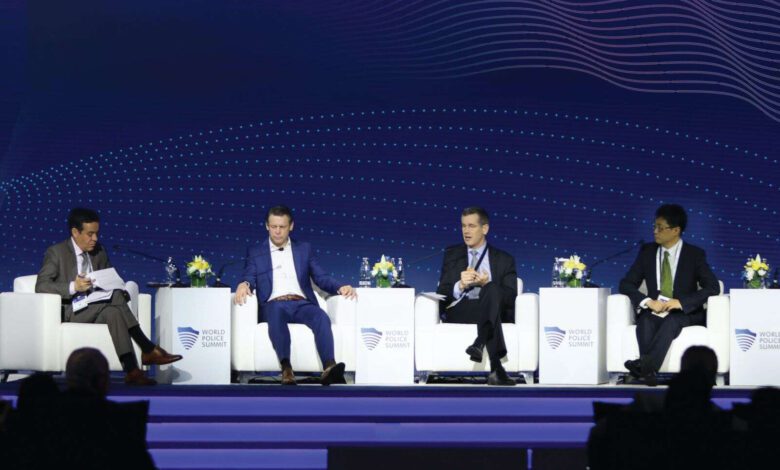 Kabari99-Dubai Police aims to enhance public safety through technological solutions such as AI, enhanced security and more intelligent analytics.
The World Police Summit, a global gathering of law enforcement and security experts, in collaboration with KPMG,
has published six reports exploring the latest breakthroughs in policing, security, and public safety.
The Board of Trustees of the World Police Summit stated that combating crime today requires multifaceted methodologies,
including digital tools and social work mechanisms leading to integration among sectors,
cooperation with communities, and the implementation of effective policies that enhance law enforcement efforts.
The reports provide a view into the latest technologies and innovations behind the actions of global police forces and law enforcement agencies.
Also read on:Dubai Chamber of Digital Economy Welcomes Palestina
The World Police Summit appointed KPMG
as a partner for the event's conferences. KPMG's reports use original research and interviews with global experts and industry leaders to identify current
and future challenges across various areas, such as forensic sciences, crime prevention, drug control, drones, and police dogs.
Chucrallah Haddad, Partner and Head of Advisory at KPMG, said, "This year's World Police Summit highlighted how crime is rapidly evolving in line with technology.
Law enforcement has to be two steps ahead of criminals to foil their nefarious activities. The KPMG reports, in cooperation with the World Police Summit,
reflect the collaboration and knowledge required today for police officers to implement best practices in combating crime and keeping their communities safe."
Also read on:Inovasi Emirat Grup Maskapai Memperkenalkan Pusat Pengembangan Untuk Hologram 3D, AI,
Police Innovation and Resilience Report
The Police Innovation and Resilience Report examines how global police agents and law enforcement are increasingly focused on creating and adopting resilient methods to become more effective, efficient,
and better prepared for unanticipated scenarios. The UAE, particularly Dubai Police,
aims to improve quality of life and enhance public safety through technological solutions such as AI, enhanced security, and more intelligent analytics.
Police K9 Report
The report examines the vital role of K9 police officers and their canine partners in law enforcement and public safety. Advancements in training techniques and technology are making K9 units more effective.
For instance, the Dubai Police's K9 unit is renowned for tracking suspects, locating dead bodies, searching for missing individuals and sniffing out explosives. However,
Also read on:Oman Berencana Membangun Pelabuhan Multiguna
police K9 units worldwide face several challenges, including police canine bites, maintenance training, and initial training.
When combined with appropriate technologies, including heat monitors, activity trackers, canine robots and situational awareness tools for K9 handlers, police K9 units can achieve heightened effectiveness and efficiency.
Forensic Sciences Report
It aims to combine global social research on applying forensic techniques to crime investigations. Traditionally, forensic techniques have been applied to serious crimes such as rape and homicide.
Increasingly, however, forensic techniques are being used routinely to aid the investigation of volume crimes such as burglary and vehicle crimes. Advanced techniques such as retinal scanning are being used.
Also read on:Presiden Rusia Vladimir Putin mengembangkan jaringan di Afrika
Anti-Narcotics Report
It explores three main areas; the challenges of modernising anti-narcotic enforcement for police forces, identifying and utilising emerging technologies for improved anti-narcotic efforts,
and the role of international cooperation in strengthening anti-narcotic enforcement.
Overall, the UAE's considerable investments in innovation have strengthened its fight against illicit drug trade.
Measures include the development of specialised task forces, implementing stricter laws and penalties,
using advanced technology and data analytics, community-based initiatives, and developing better relationships between police forces and communities.
Kabari99-Diwani-Yogyakarta