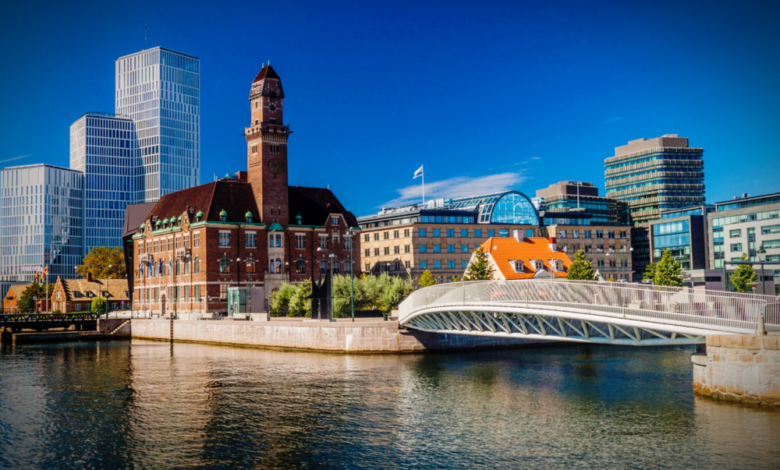 Kabari99-Malmö is the country's third largest city after Stockholm and Gothenburg. A whirl of diversity, a mix of old and new, Malmö is one of Scandinavia's most eclectic cities.
Spiral skyscrapers rise above the bustling centuries-old square, and the simple brick facades hold a treasure trove of modern artistic creations. This extraordinary city will captivate everyone's heart.
Also read on:Arab Saudi menghapus stiker visa untuk 12 negara
In the late 1200s, Malmö originally belonged to Denmark,
becoming Swedish in 1658. Today, the city is home to over 316,000 people, a true cultural melting pot, with residents hailing from more than 170 countries.
Belonging to the province of Skåne, which covers the southernmost tip of Sweden,
Also read on:What subjects at university yield the best jobs?
Malmö's weather is slightly cooler than the rest of the country. Situated on the waterfront, this is a fairly windy city.
But in general, you'll find pleasant, warm summers and relatively mild winters.
Malmö probably enjoys a mild climate, with long, warm summers and mild winters compared to the rest of Sweden,
Also read on :Oil prices are rising posted a fifth week of gains
Kallbadhus,
one of the many cold-spring baths that have been part of Swedish culture since the 19th century.
The Swedish Medical Association is said to have prescribed cold salty baths for many patients in the early 1800s,
which may be the reason why cold baths are common along Sweden's coastlines and lakes.
Soaking in icy water any time of year with a sauna session has health benefits and improves blood circulation, enhances memory, boosts endorphins and brightens mood.
Also read on:Perekonomian AS tumbuh lebih cepat di kuartal kedua
Ribersborgs Kallbadhus,
located at the end of a very long wharf in the Oresund Strait, the narrow sea channel between Sweden and Denmark, became a Malmö institution.
first open to locals in 1898, this cold-spring retreat features five saunas, two wood-fired hot tubs, a sun deck and two saltwater pools.
The Industrial Revolution flashed its spotlight back to Malmo, which became a major center of shipbuilding and, by 1914,
Also read on:Palestinian teenager Faris Abu Samra Was Killed
one of the fastest growing cities in northern Europe.
It wasn't until the millennium and the opening of the Oresund Bridge, however, that Malmo really came into its own.
Stortorget, Malmö old and largest square,
Stortorget which is surrounded by beautiful 16th century architecture. Built in 1540 and spanning 2,500 square meters, the city's large public market square is now the site of major events,
Also read on:UN begins transferring oil from Yemen tankers
such as Malmö annual festival. The striking equestrian statue of Swedish king Charles X Gustav,
who conquered the former Danish provinces of Skane, Blekinge and Halland, and united them with the Swedish empire, takes center stage.
Malmö is a city that is truly very beautiful, therefore, Kabari99 provides information about the beautiful city of Malmö, Sweden.
Kabari99-Diwani-Dubai